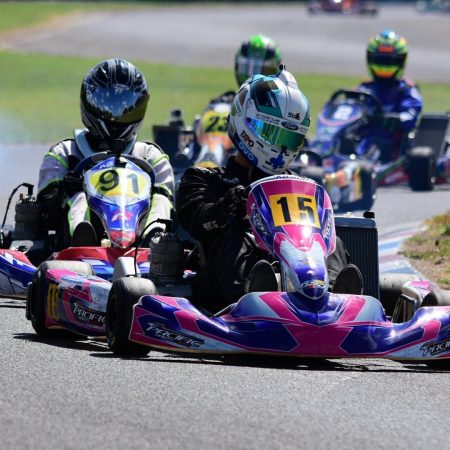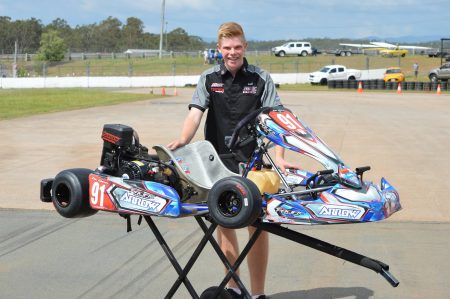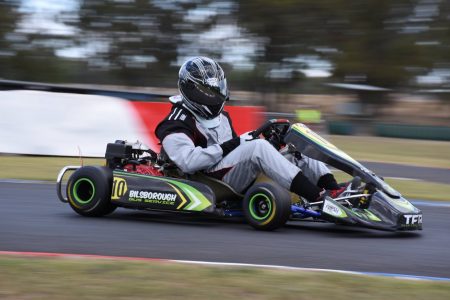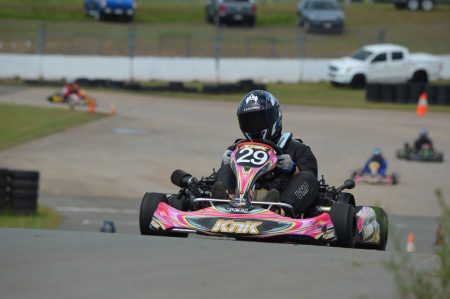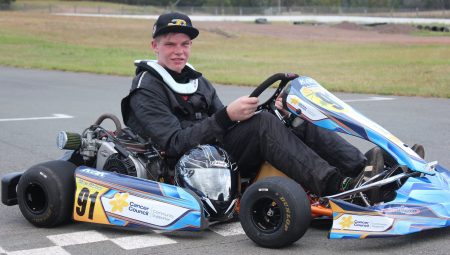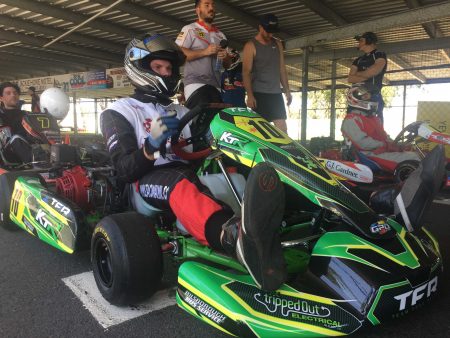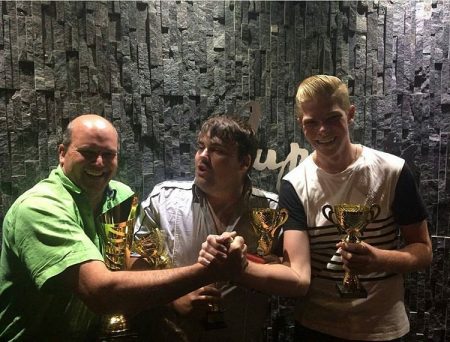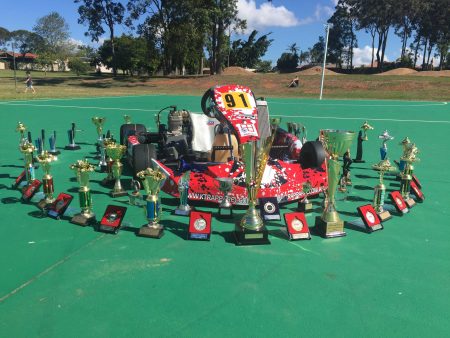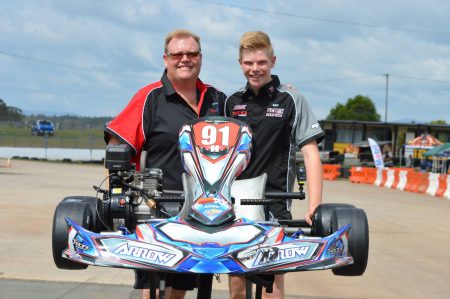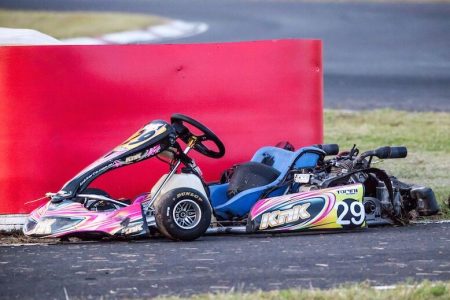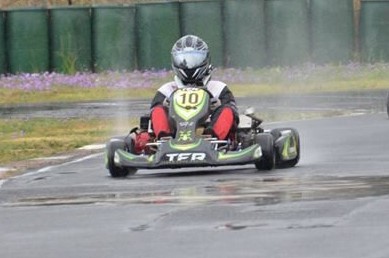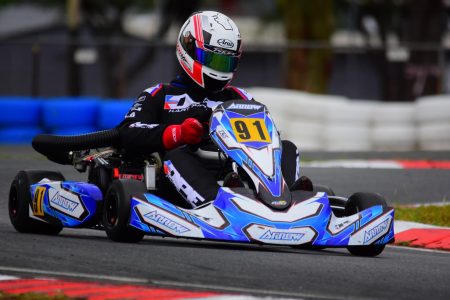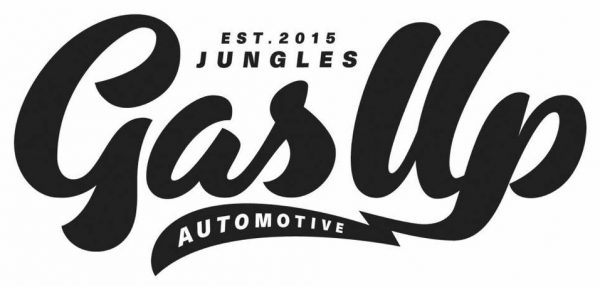 Gas Up Automotive – New Sponsor in '22
Gas Up Automotive has come onboard as a new primary sponsor for the 2022 season. Gas Up Automotive is an automotive repair business located in Albion, Brisbane. Jungle and the team are well known for their depth of knowledge, friendly and personal service at a fair price. Make Gas Up Automotive your next stop for your pride and joy.
Contact the Team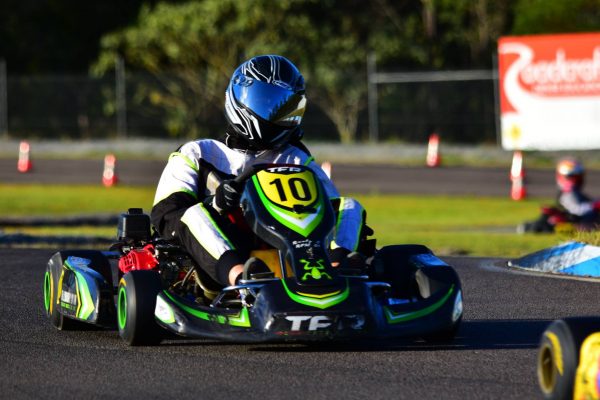 #10 Team Frog Racing – Zac Walvin
Team Frog Racing on the pace at yet another round of the Sportsman Endurance Karting Queensland series.
Zac Walvin races to raise money for the Cancer Council Queensland
2016 saw the mighty 91 Karts don the livery of the Cancer Council in an effort to raise desperately needed funds for the Queensland Cancer Council. Zac had the karts at every round of the Auskart Championship.
Chaz Mostert & Zac Walvin
Zac Walvin tucked in behind the one and only Chaz Mostert at a recent club meet at Warwick Kart Club. What an honour to be in the same field as Chaz Mostert.
Zac Walvin #91 – Auskart Racing
What a great year 2015 was at Lakesides Auskart Racing Championship. Zac managed to take out overall Club Champion as well as Class Champion and multiple track records.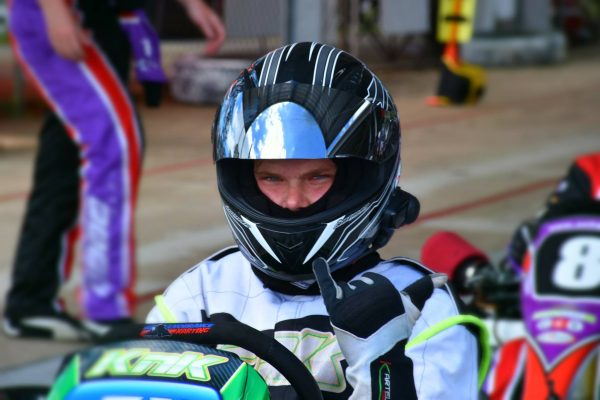 Zac Walvin SEK QLD
Race face on and ready to rip at the start of a 6 hour enduro!
#91 Zac Walvin

Tripped Out Electrical
Tripped Out Electrical (Qld) Pty Ltd

Tripped out Electrical is a growing Electrical and Communications company with over 20 years of experience in the commercial construction industry. Servicing domestic, commercial and industrial. Phone today for a quote 07 3203 2665 or email: jade@trippedoutelectrical.com.au
Tripped Out Electrical services Brisbane, Gold Coast and Sunshine Coast.
www.trippedoutelectrical.com.au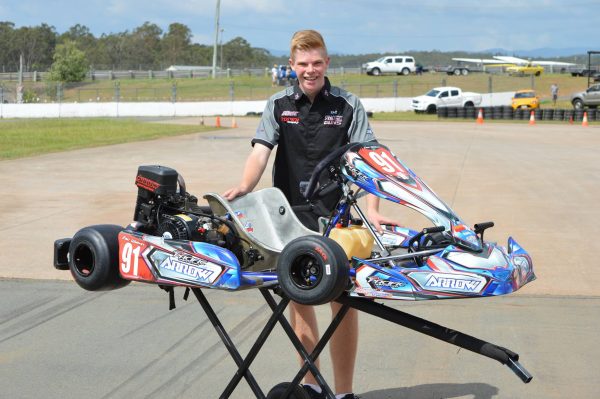 Arrow X3 – Zac Walvin #91
The Arrow X3
#10 TFR with Zac Walvin at the wheel
#29 Auskart Racing – Zac Walvin
#10 New Livery & Sponsor for 2018
#91 X30 Kosmic Kart
First day out for the new IAME X30 on board the Kosmic Kart at Warwick Kart Club.
#10 TFR Zac Walvin
Practise day at Warwick for the #10 TFR MS Chassis powered by Twin Hondas.

#91 in Action at Lakeside Park
Generation Dance Centre
Generation Dance Centre
Generation Dance Centre is a well established Dance School servicing Narangba and its surrounding suburbs.
Their aim is to provide students with a love and understanding of their chosen field of dance, in an atmosphere which is fun but also disciplined.
They strive to encourage all students to work to their full potential and will do their utmost and use all of their experience and training to help students reach their goals and dreams.
Contact Stacey on 0413 879 979 or Stacey@generationdance.com.au
or visit www.generationdance.com.au for more information & enrollments.
#91 Zac Walvin Tag 125 Light IAME X30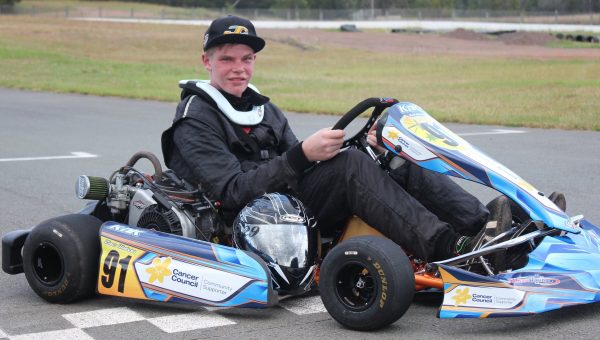 #91 at Lakeside Park
#10 TFR Ready to Roll
Best and Fairest 5 years in a row – TFR #10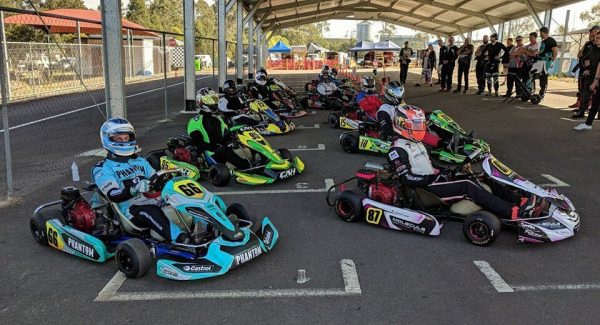 SEK Qld Field Cooloola Double Direct
Notta Grand Prix – Lakeside Raceway 2017
#91 and all it's bling!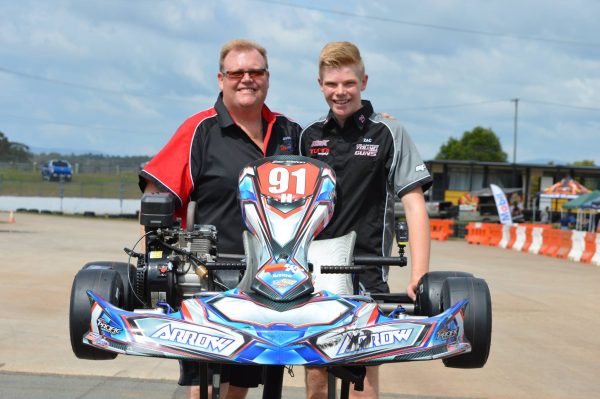 #91 Father & Son
#10 Driven by Zac Walvin at the front of the pack in SEK Qld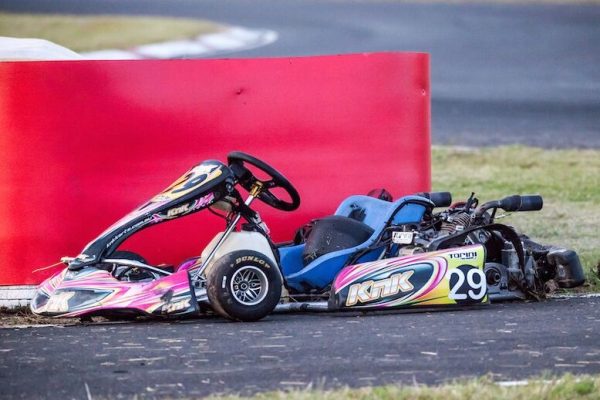 Busted!
Leading the race with 10min to go!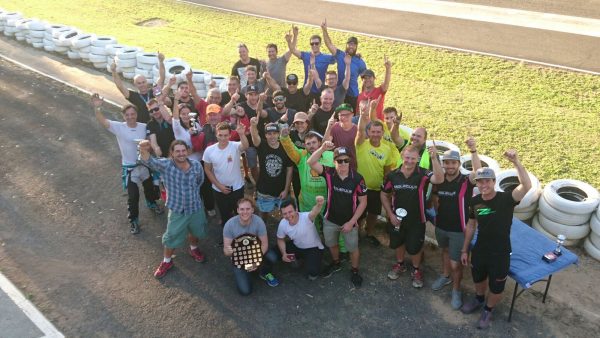 2017 State of Origin Series – Port Macquarie
Queensland take the win for the inaugural State of Origin Series held at the beautiful Port Macquarie Kart Track
#64 Jacking Hard into the Corner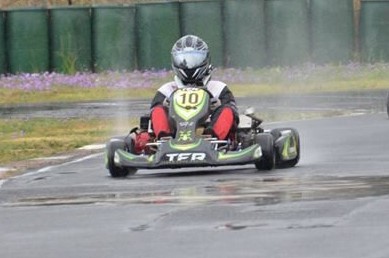 Wet n Wild at Warwick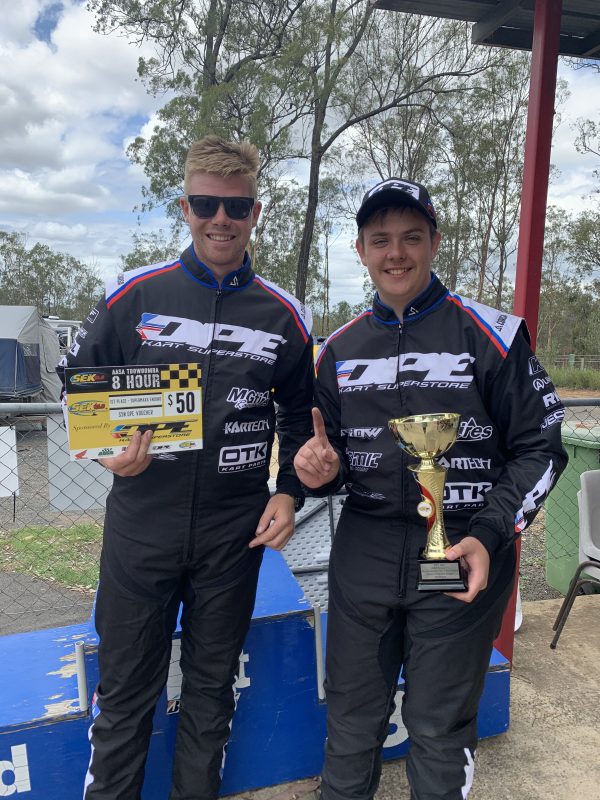 Success at the SEK Toowoomba Enduro Challenge
Return to where it all begun – Lakeside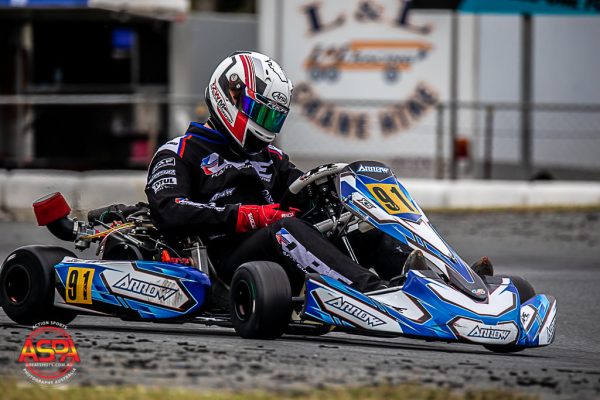 Pushing hard for the win
A bit wet out there today, had to use the Snorkel!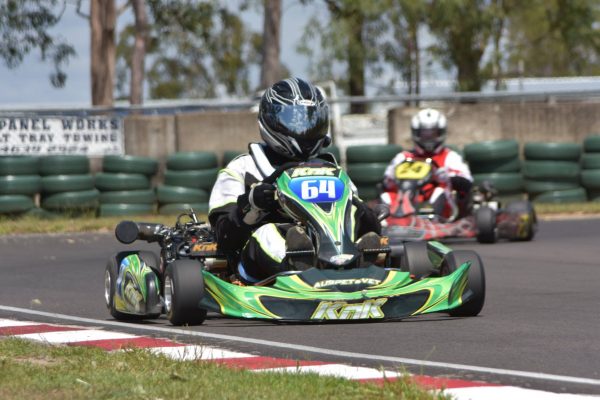 Showing the #64 how to be driven
On the front row for the final of the State Championships
Ready to Roll for the Blue Datto Charity Enduro!